Lennox Sunsource Energy System
The SunSource Home Energy System is a grid-tied PV system that uses as its platform a high-efficiency air conditioner or heat pump from the Dave Lennox Signature Collection. These units come solar-ready, which means you can add solar modules to create a solar energy system, if and when you want one.
Upgrading to a high-efficiency air conditioner or heat pump from Lennox will allow you to reduce the energy demand of your home before adding solar.
Home owners can save on energy bills with solar heating and cooling. Heating or cooling your home with an active solar energy system can significantly decrease your energy use and help protect the environment. A solar heating and cooling system may be used to provide electricity to run other home appliances.
You can start small, with one or two modules, and add more (up to 15 total, per outdoor unit) when your energy needs change or budget permits.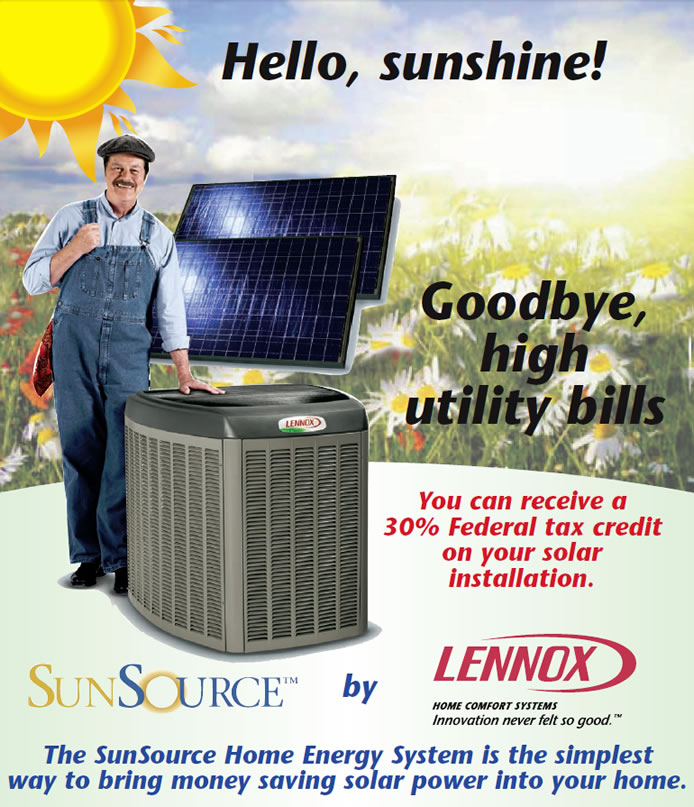 In 1978 Paitson Bros. designed and installed the very first solar system in the Wabash Valley. Today that involvement with solar innovative solutions continues with the SunSource Home Energy System by Lennox
Schedule A Free In Home Estimate.