Clinton Indiana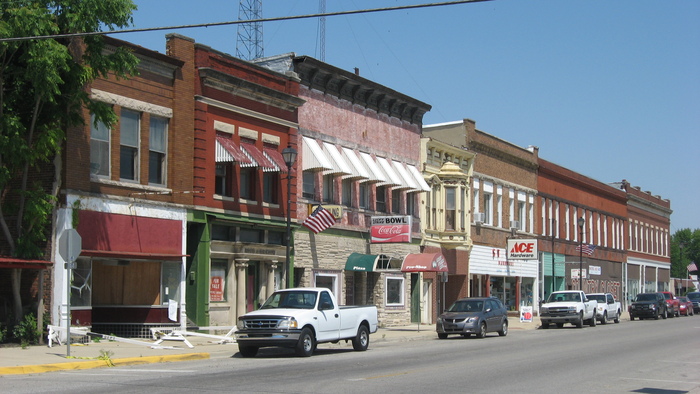 Amid the beautiful and fertile farmlands of Western Indiana is the charming city of Clinton. Clinton, Indiana is located in Vermillion County and founded by Italian immigrants in 1829 as a coal mining center. Every September, Clinton hosts the annual Little Italy Festival, a four-day Labor Day Weekend celebration of the area's Italian and coal mining heritage. Founded in 1966, this favorite Clinton, Indiana event draws over 75,000 visitors and features parades, wonderful Italian food, grape stomping, live music and some great down home hospitality. The city of Clinton is alive in the present while preserving its past.
Paitson Bros. Heating and Air Conditioning, Has Been Serving Clinton, Indiana Since 1922
Do you need heating and air conditioning services in Clinton, Indiana? Then you have come to the right place! Since 1922, homeowners and businesses throughout Clinton and the 47842 zip code have come to trust Paitson Bros. with all their heating and cooling services.
Whether your Clinton home is equipped with an electric furnace, gas furnace, HVAC or central air, the experts from Paitson Bros. Heating and Air Conditioning are able to provide expert service to get your furnace or central air system back in operation quickly. Call Paitson Bros. Heating and Cooling today at (812) 232-2347. Paitson Bros. is your local Clinton heating and cooling contractor trusted by your neighbors for over nine decades.
Air Conditioner Services in Clinton, Indiana
Do not let the summer heat get you down in Clinton Home! If you need a new air conditioning system or repair, Paitson Bros. Heating and Air Conditioning is here to help. We can provide all of the residential or commercial air conditioner services you may need; from air conditioner repair and air conditioner replacement to air conditioner recharging and air conditioner maintenance! We also offer maintenance plans that offer great benefits at a great price click here for more info. Click Here
Furnace Service in Clinton Indiana
At Paitson Bros. Heating and Air Conditioning, we provide all your furnace service needs, from furnace installations and replacements to fast repairs for your Clinton home. To ensure your gas furnace is ready for the winter season, call on our knowledgeable and certified technicians can assist you with all your furnace maintenance services.
Clinton, Indiana Backup Home Generators by Paitson Bros.
Just about every Clinton, Indiana homeowner at one time or another has experienced a power outage, either caused by bad weather, high winds or a lightning strike. A power outage can knock out your heating, cooling and cooking sources, and even lead to spoilage of food in refrigerators and freezers. At Paitson Bros. we sell, service and install home back up generators. Our skilled power specialists can show you a selection of high quality, recommended home power generators that will meet the needs of your Clinton Home. Click Here
Solar Heating and Cooling in Clinton, Indiana
Clinton home owners can save on heating bills with solar heating and cooling. Heating or cooling your home with an active solar energy system can significantly decrease your energy use and help protect the environment. A solar heating or cooling system will also reduce the amount of air pollution and greenhouse gases that result from your use of fossil fuels and may be used to provide electricity to run other home appliances. click here to learn more about solar systems we offer.
Duct Cleaning Clinton, Indiana
A clean heating and cooling duct system can improve indoor air quality, create more a more comfortable interior environment, save energy and lengthen the life of your system. We offer complete duct cleaning for your HVAC system including coils, coil drain pans, plenums, air filters, ducts, fans, vents and registers. Click here for more information on our duct cleaning service. Click Here
Clinton, Indiana Heating and Air Conditioning Services
Heating Installation
24/7 Emergency Services
Air Conditioning Installation
Air Conditioning Check Ups
Residential and Commercial
High Efficiency Air Conditioning Systems
HVAC
Solar Heating and Cooling
Heating Repair
High Efficiency Furnace
Heating and Furnace Maintenance
Maintenance plans
Whole House Humidifiers
Home Backup Generators
Heat Pumps
Central Air Repair
WiFi Thermostats
Lennox Dealer
NATE Certification Techs
HVAC Replacement
Dual Fuel Systems
VRF Systems
Ductwork
New Furnace Installation
Indoor Air Quality
Duct Cleaning
Whole House Air Purifiers
Dehumidifers
U/V Germicidal Light
Insured and Bonded